Garage Doors Derby
Your No 1 Choice For Garage Doors in Derby!
For more than 20 years, Midland Garage Doors have been the premier supplier and installer of high-quality garage doors in Derby and surrounding areas.
We are a team of high-quality garage door installation, maintenance and repair specialists that deliver their professional service to residents and businesses in Derby and the surrounding area.
Our team have been working together for over 20 years helping to deliver an outstanding service to our customers in Derby and across the Midlands. We can assist you with a brand-new garage door installation, replacement garage doors, ongoing maintenance and emergency repair services.
We offer the best prices on brand-new garage doors as well as very cost-effective replacement parts as part of our repair services. We deliver consistently high-quality service and our friendly team will always be on hand to answer any questions you may have about your garage door installation or repair.
Over the years have we grown a large customer base and we continue to look after our customers by delivering them with our swift, high-quality services whenever they need us. We understand the importance of delivering friendly and consistent service, and this is why we have built up such a large and loyal customer base, making us the go-to company for your garage door needs.
No matter whether you have an ageing garage door that is in need or repair or replacement, you have added a garage extension to your home and you need a new garage door installation, or you want to change the style of your garage door and replace it with a more modern, secure model, our team at Midland Garage Doors are here to help!
Do not hesitate to get in touch with our friendly team. We are happy to help!
Roller Garage Doors Derby
Looking for the perfect solution to transform your garage in Derby? Our premium roller garage doors are here to make your life easier.
Whether you're looking for added security, improved insulation, or simply want the convenience of an automated system, our roller garage doors are available in different colours so that you can choose a roller door that matches perfectly with the rest of your outside exterior. Upgrade your garage in Derby with our premium roller garage doors.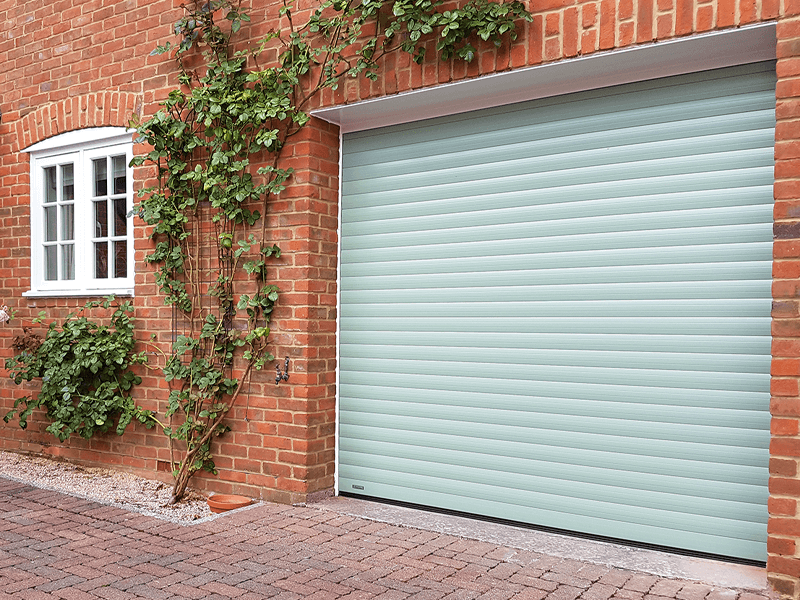 Sectional Garage Doors Derby
Looking for Sectional garage doors in Derby? Look no further. At Midland Garage Doors, we're proud to install a wide range of high-quality sectional garage doors that provide a blend of functionality, style, and security for your home.
These innovative doors open vertically and rest just beneath the ceiling, making them ideal for garages with limited space.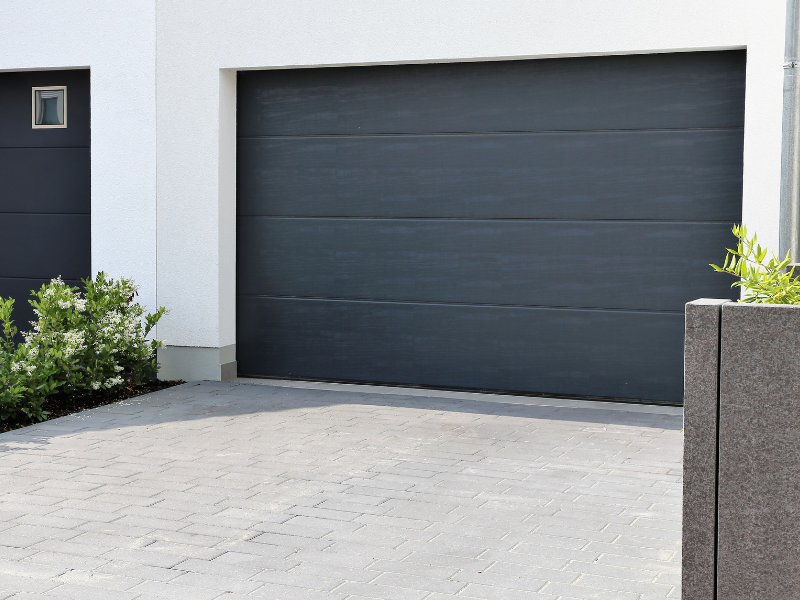 Side Hinged Garage Doors Derby
When it comes to side-hinged doors in Derby, we've got the perfect solution for your garage. Our side hinged garage doors offer convenient and quick access to your garage, allowing you to retrieve or store items without hassle.
Insulated side-hinged garage doors are a very popular choice due to their excellent insulation and draught-proofing. They are available in numerous styles, colours and wood grain finishes.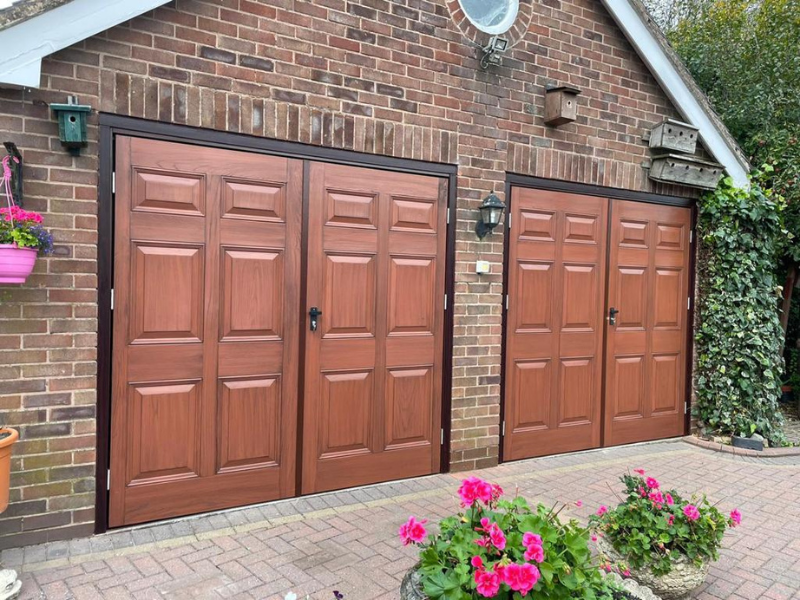 Up and Over Garage Doors Derby
Up-and-over garage doors are a popular choice for homes in Derby for their simple and functional design. These doors open upwards and then swing outwards, providing quick and easy access to your garage. They are known for their durability and are available in various styles and finishes to match your home's aesthetic.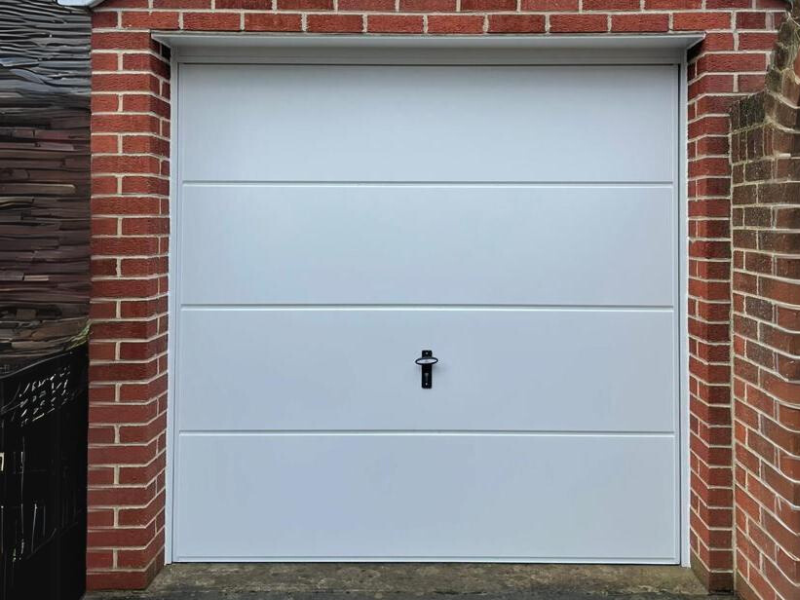 Electric Garage Doors Derby
As Derby's top electric garage door company, we offer a blend of stylish and functional electric garage doors. Enhance your home's security and curb appeal with our wide range of high-quality electric garage doors. Experience unparalleled convenience and effortless operation at the touch of a button.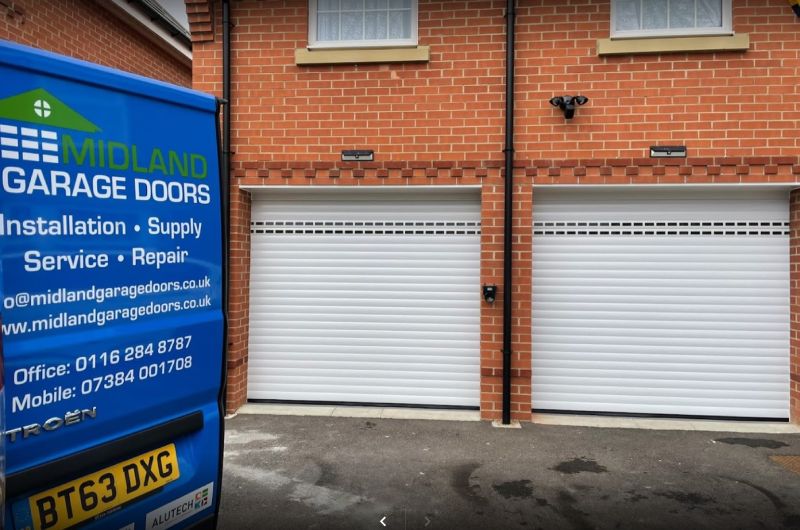 Feedback from our clients
First class service from start to finish.End result looks great. Tony was a pleasure to deal with - friendly, knowledgeable and quick to answer any queries.
Well…. What a first class service. I had two garage doors fitted today and was completely blown away by Zack and Tony. They came, they cleared, they fitted & then took away the old doors. I would honestly recommend Midland Garage Doors without hesitation to anyone wanting to replace their old garage doors. What a difference they made.
Top quality garage door fitted by a Top quality tradesman. Excellent service highly recommend!
Communication, Service and Fitting was all of an extremely high standard. Tony and Zack were friendly extremely tidy. I'm really happy with my electric garage door, weather sealed, remote control and looks great. Had it fitted last week and glad I went for it.
Tony did a great job, the finished door Looks fantastic and they also made adjustments to the opening to create more space at no extra cost. Everything explained thoroughly and no mess from the job was left. 10/10.
We had a new garage door installed by Midland Garage doors. We are extremely pleased with the work that Zak and Danny did for us. We would highly recommend this company and we will definitely be using them again.
A+++ fantastic service, great craftsmanship, very tidy job. Will high recommend. Thank you Tony and team.
Really pleased with our new door. Quoted , fitted at a good price. Good quality and friendly service . Highly recommend
Perfect no nonsense and professional service from start to finish, highly knowledgeable and friendly company. Craftsmanship was excellent would recommend to anyone.
Great team of guys , responded swiftly and got the job done on time , clean and a perfect finish
GARAGE DOOR AT MIDLAND GARAGE DOORS
GARAGE DOOR INSTALLATIONS IN DERBY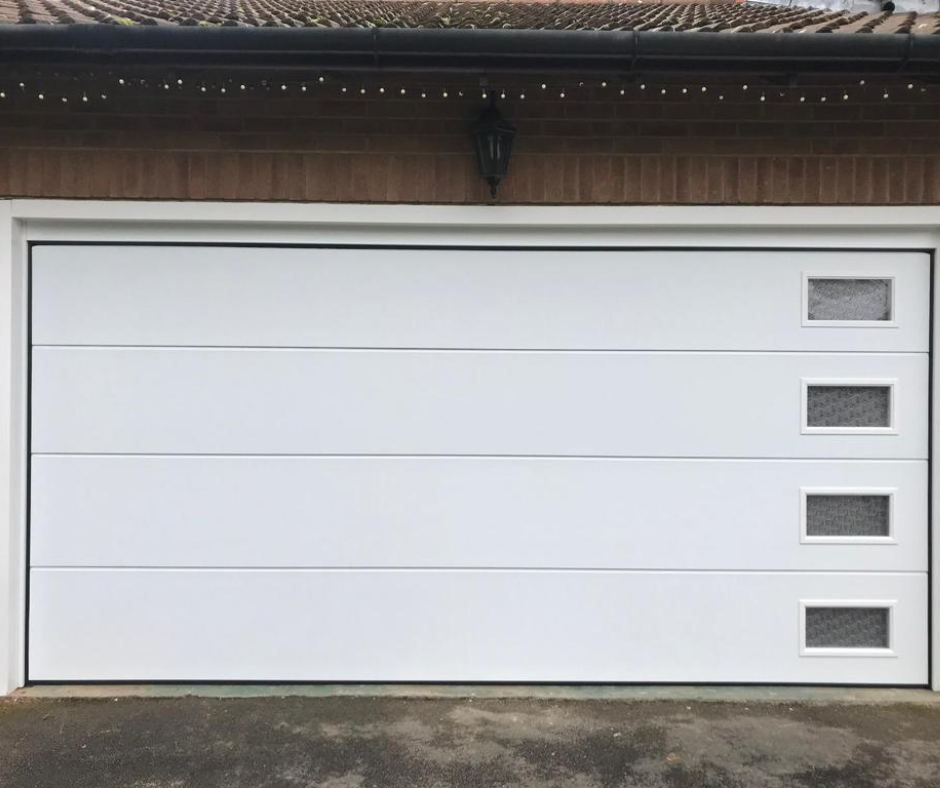 A double Sectional garage door in white, with windows we have supplied and installed for a customer in Derby.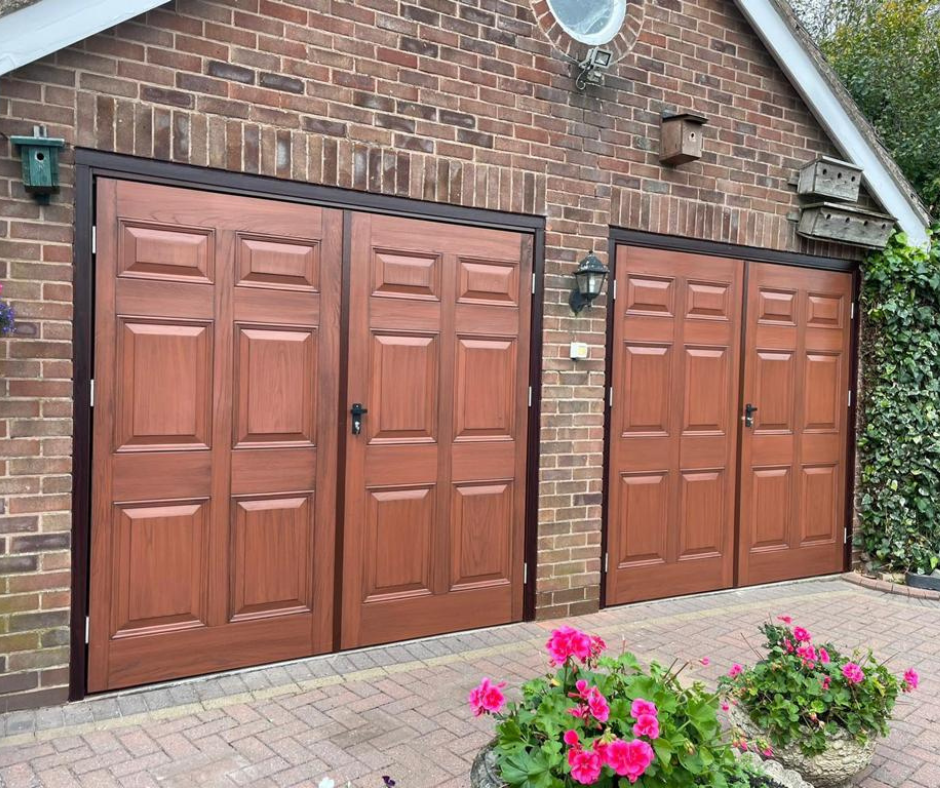 A pair of composite garage doors in Rosewood we have supplied and installed for a customer in Derby.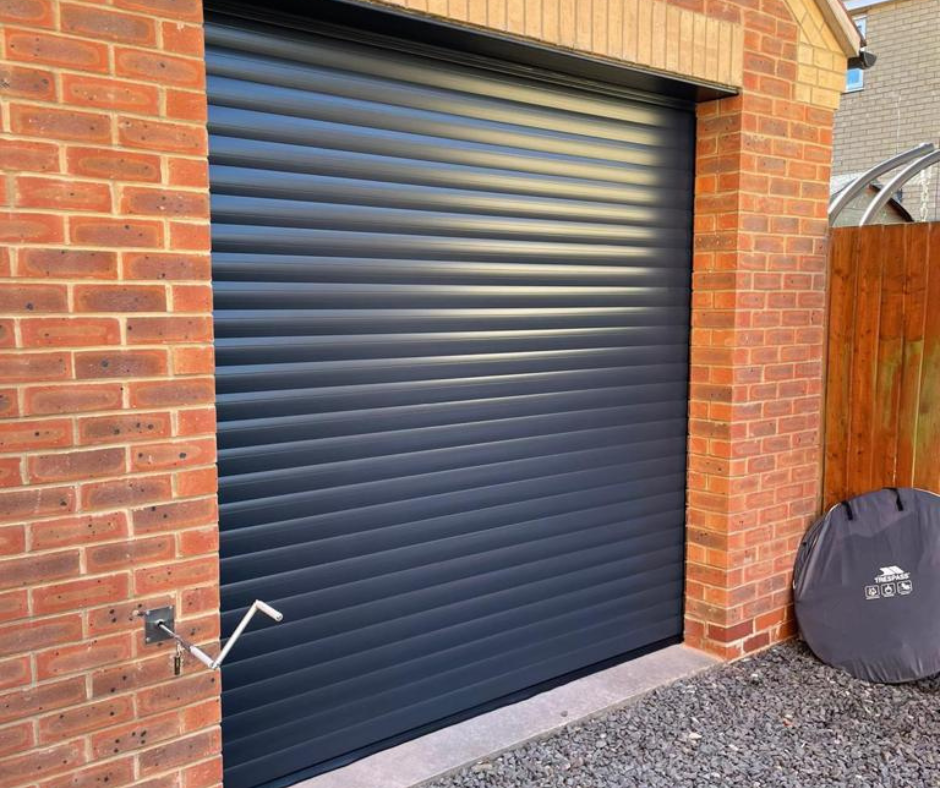 A Premier 77mm Insulated electric roller garage door fitted with an external manual release.
Get a FREE Quotation
At Midland Garage Doors, we're passionate about doors and dedicated to delivering high-quality installations that exceed your expectations. Our commitment to going the extra mile for our customers shines through in our glowing reviews and testimonials. With us, you're in the most capable hands when it comes to your garage door installation needs in Derby
We take great pride in providing quality garage door installations in Derby and the surrounding areas. Please don't hesitate to contact us for your new garage door. We offer free no-obligation quotes and free site surveys at your home at a time and day that's convenient for you.