When buying a new garage door you may be faced with a choice that you never expected. Most people become aware that they need to buy a new garage door when their old one has become too far gone to be successfully repaired, but they may not realise that they have more choice than to simply swap like for like.
There are several garage door styles that work differently from each other and each style has its advantages. You may never have thought of swapping out your old door for a completely different style, so let's take a look at your options and what advantages each one can bring to you.
Because these open just like traditional doors with a side hinge, they are great for pedestrian access. They are also easy to open for people that are elderly or have restricted joint mobility.  This style is also becoming more popular because it gives your home a more traditional look that is very desirable. The benefits include:
Easy pedestrian access, good for when you use the garage for storage
Stylish, traditional appearance
Good insulation properties
Low maintenance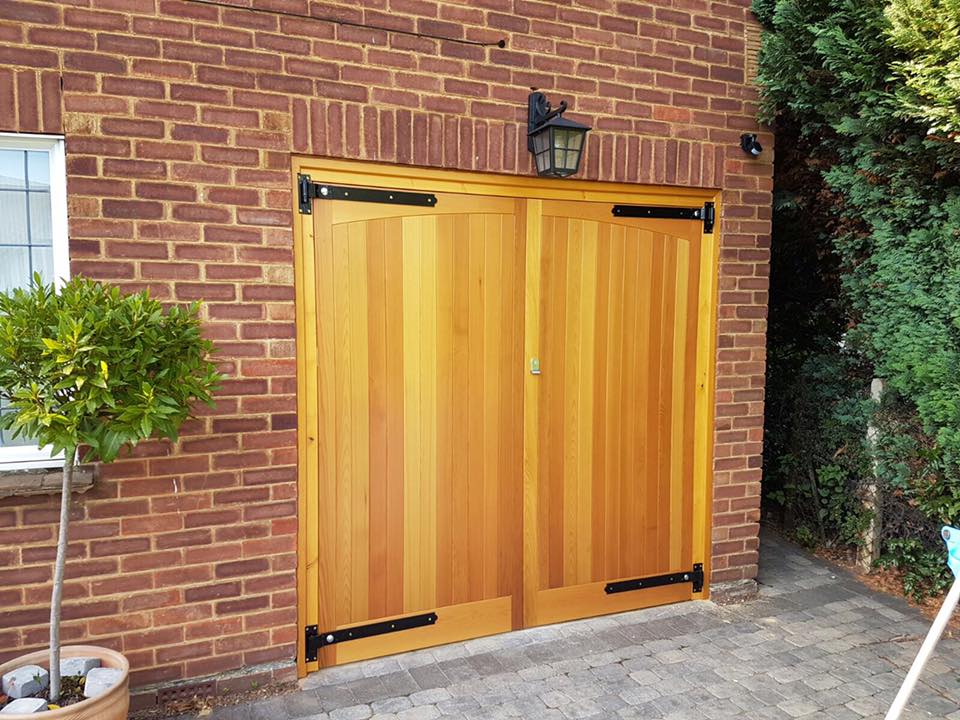 These are built-in sectional panels, hence the name sectional garage doors, that open and slide upwards, rolling back into the garage roof on horizontal rails. This style of door is ideal for automatic electric opening.
A great space-saving design if you want to make the most of the available space you garage offers. This is also a great choice if you want a higher level of security that some other styles don't offer. The benefits include:
Amazing security and strength
Good insulation qualities
Ideal for short driveways
The vertical opening allows you to park right up against the door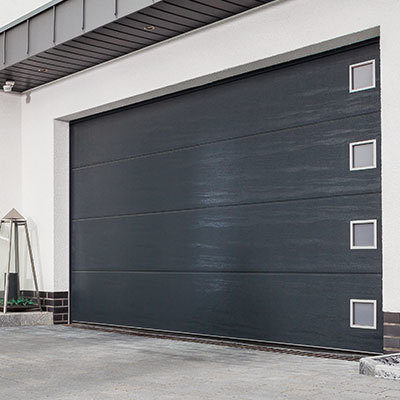 Roller garage doors open vertically, but these doors roll up above the opening, giving you more headroom in your garage. These doors have great security properties and can be operated manually or automatically.
The benefits of choosing this style of garage door include:
Space-saving vertical operation
Strong security properties
Suited to automation or manual operation
Good insulation qualities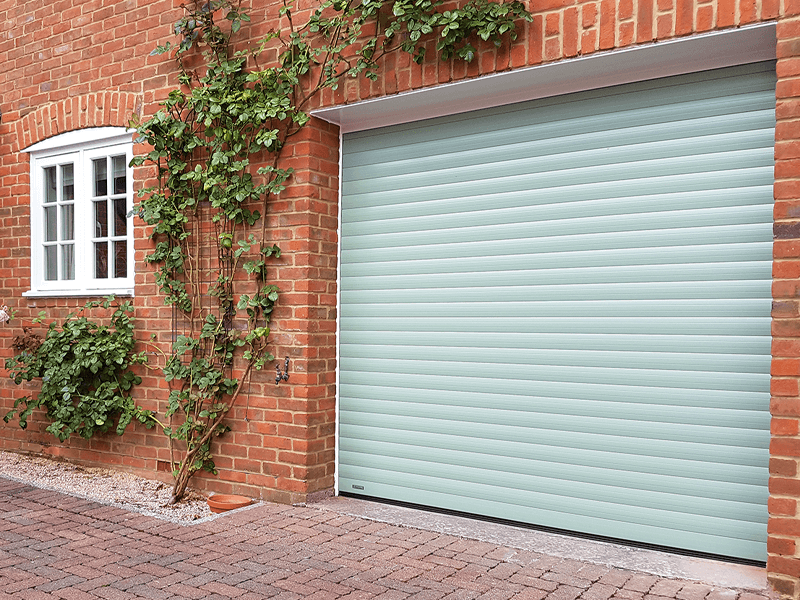 By far the most popular style of garage door in the UK is the up and over garage door. This is a very robust, tried and tested style that uses a one-piece panel door. The door slides smoothly up and over your head and comes to rest inside the top of the garage door opening.
It is one of the most cost-effective, easy to install and smart-looking doors available. There are several benefits to choosing this type of garage door, including:
Easy to deliver and install in one piece
Easy to open as either a manual or electric opening
A reliable trusted design
Excellent weatherproofing properties
A wide range of colours and materials